Stonefox Productions is pleased to announce a new partnership with Explore Spanking. Under the Stonefox Theater and the Product Catalog you will find very interesting downloads of interviews of people who were spanked growing up. These inexpensive downloads will captivate you. You can also download all six interviews for only $14.99 or buy the DVD with all six interviews for $24.99. Now you can also download all the Explore Spanking videos. These are short videos at very inexpensive prices featuring just spanking.
Check out Haley's Interview from Explore Spanking!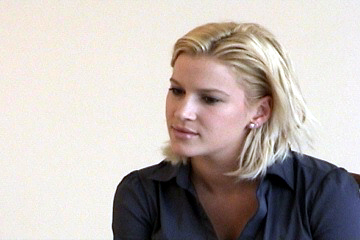 From Haley's Interview.
---
Check Out Stonefox on:



---
Updated June 25
Our Member's Area contains 6 great video segments. These are complete scenes that are as long as 15 or more minutes! We will rotate six new snippets in each week! The price of a one week membership is $11.95. Our one month non-recurring membership is $19.97.
You do not have to be a member to purchase downloads or DVDs, but members get a 10% discount on purchases of downloads and DVDs! You also have the option to play them on your Apple product!
Anika is subjected to two enemas in a row!
Nurse Anhika gives Denise a second enema while Tori looks on!
Anika breaks the Donestic Discipline rules and gets a hard strapping!
Deborah returns for a second enema from Dr. Claw!
Dr Drake gives Rebecca both a pelvic and a rectal exam!
Dr. Claw gives Samara a huge shot!
---
Buy These Excellent Books by T.C. Stonefox from Amazon or Barnes and Noble!
---