What's New at Stonefox!
This page will keep you up to date on new releases, sales, and what's in the Member's Area!
---
You need to upgrade your Flash Player
John and Sarah's Pre-marital Exam.
---
Stonefoxproductions.com is owned and operated by enemarotica.com, a subsidiary of
Laser Systems Development Corp.
Please do not freak out when you see a charge from Laser Systems on your statement!
---
Stonefox Productions is pleased to announce the release of John and Sarah's Pre-marital Exam in hi-res, DVD, and Blu-ray format.
Kathy and Bill's Safari Cruise: Kathy's Physical Exam!
Back to School Two!
Stonefox Productions is pleased to announce that my-enema.com titles are now available here.
Click the picture to go to the catalog!
---
Stonefox Productions is pleased to announce a new partnership with Explore Spanking. Under the Stonefox Theater and the Product Catalog you will find very interesting downloads of interviews of people who were spanked growing up. These inexpensive downloads will captivate you. You can also download all six interviews for only $14.99 or buy the DVD with all six interviews for $24.99. Now you can also download all the Explore Spanking videos. These are short videos at very inexpensive prices featuring just spanking.
Check out Haley's Interview from Explore Spanking!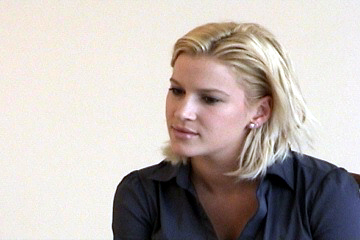 From Haley's Interview.
---
Check Out Stonefox on:


---
Updated 25 October 2014
Our Member's Area contains 6 great video segments. These are complete scenes that are as long as 15 or more minutes! We will rotate six new segments in each week! The price of a one week membership is $11.95. Our one month non-recurring membership is $19.97.
You do not have to be a member to purchase downloads or DVDs, but members get a 10% discount on purchases of downloads and DVDs! You also have the option to play them on your Apple product!
This week's features are:
Private Doyle gets her Military Induction Shot!
The "Hangar Queen" gets a severe caning for Prostitution!
Macon County Justice: a Prisoner gets an Enema and Proctoscopic Exam!
Mrs. Birch gives two bad schoolgirls a strapping!
"My Wife's Pelvic & Rectal Exam"!
Kathryn Webber Gets a Flexible Sigmoidoscopy!
---
Buy These Excellent Books by T.C. Stonefox from Amazon or Barnes and Noble!
---
Join our mailing list for information on new releases and sales.
---
---
We are pleased to announce that we are distributors for Grant's Nozzles. These great nozzles are a must for the true enema collector.
18 U.S.C. Section 2257 Record Keeping Compliance Notice
What's New - Product Catalog - Member's Area - Join - Stonefox Theater - New Releases - Medical Fetishism - Disclaimer - Written Words - Casting Call - Mail/Fax Orders - Shipping Information - Contact Us - Enema Information